Sapporo is perhaps the busiest city in Hokkaido, the northernmost part of Japan. You would think that because of the year-round cooler weather, it would have many good cafes where you can enjoy a great hot cup of coffee, and there are some. However, Sapporo is a little slow in adopting new coffee trends, and the coffee shops you'll find are mostly 1st or 2nd wave coffee shops. If you're not familiar with the terms, think of a 1st wave coffee shop as a classic Japanese Kissaten that serves only dark roast coffee. 2nd wave coffee shops have good espresso and other coffee styles but usually lack lighter roast varieties. A 3rd wave coffee shop will offer espresso and many other varieties of coffee while trying to share the origin and flavor characteristics of the coffee. Mermaid Coffee Roasters is one of those few 3rd wave coffee cafes where you can try many different roasts and varieties of coffee.
Mermaid Coffee Roasters in Sapporo is actually the second location of this shop. The first is in Ikebukuro, Tokyo. The Sapporo location is conveniently situated on the Tanukikoji Shopping Street and is also very close to the highly-touristed Nijo Market square. The cafe is spacious compared to other cafes in Japan. It has small tables on the ground floor, while the 2nd floor offers additional seating options, including a room where you can sit on the floor on padded mats. The overall vibe is warm, inviting, and modern. Near the entrance, there is a large table with a variety of available beans that you can order for the day. You can smell the sample beans and check the color of the roast yourself before placing an order. They even provide samples for you to try a cold brew using each of the beans.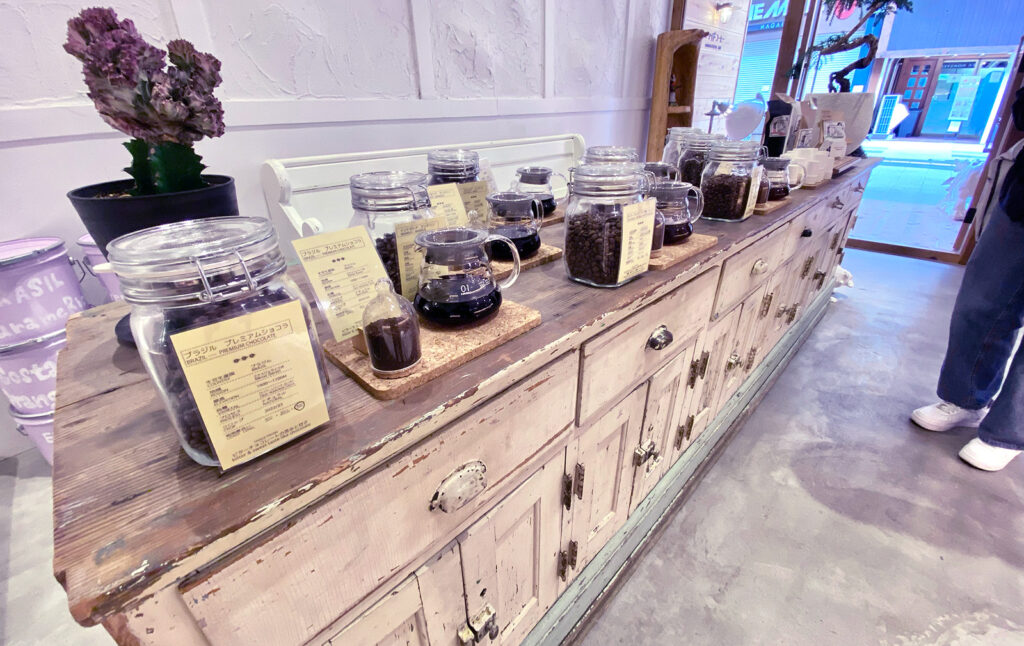 The service at this cafe is typical of a good cafe in Japan – friendly, knowledgeable, and professional. I had the opportunity to talk with the head barista for a few minutes about his roasting methodology, and I learned quite a bit from him. After leaving the cafe, the staff members would often come outside to say goodbye and thank you for visiting.
The menu includes coffee prepared as espresso, cold brew, and pour-over. They also offer alternative milks if you're interested. Each coffee is prepared with a specific recipe to ensure that it is served at its best, as intended by the head barista. They went so far as to bring their roaster and head barista from the Ikebukuro location to train the staff and ensure the highest quality for the opening of this new location.
During my visit to Sapporo, I tried a few cups of coffee here. I started with a nice washed Ethiopia Yirgacheffe taken to a city roast since I'm quite familiar with this bean. It had a nice rich body with pleasant fruity acidity, just as I expected. I also had a Honduras Bourbon roasted well beyond the first crack. The sweet taste of the coffee was balanced incredibly well with the roasty notes and just enough brightness to keep each sip fresh. Both cups were prepared very well, and I found that the tasting notes described were often discernible. While I don't always detect all the listed flavors, I consider it a success if I can identify at least one or two. My latte had nicely textured milk and a simple latte art design, and the temperature was appropriate for a milk-based drink. My iced and hot americanos had a good balance between brightness and bitterness, but was on the darker side of the spectrum.
In addition to coffee, they also offer a selection of baked goods such as cookies, scones, and muffins to accompany your drinks. I tried some cookies, and while they were relatively bland and a little dry as a standalone treat, they worked well as biscotti when enjoyed alongside a coffee.
If you're looking for a great coffee experience in a modern cafe, Mermaid Coffee Roasters is a fantastic choice. Take a break from exploring Nijo Market or shopping on the Tanukikoji Shopping Street and enjoy a coffee break here. You can be sure to find a variety of coffees that suit your taste profile. Combine the great coffee with the inviting vibe and excellent service, and you'll have a wonderful experience.
For more information about Mermaid Coffee Roasters Sapporo, you can visit their Instagram account. Also, feel free to follow me on Instagram (@CoffeeRyokou) to stay up to date on my latest coffee and cafe adventures.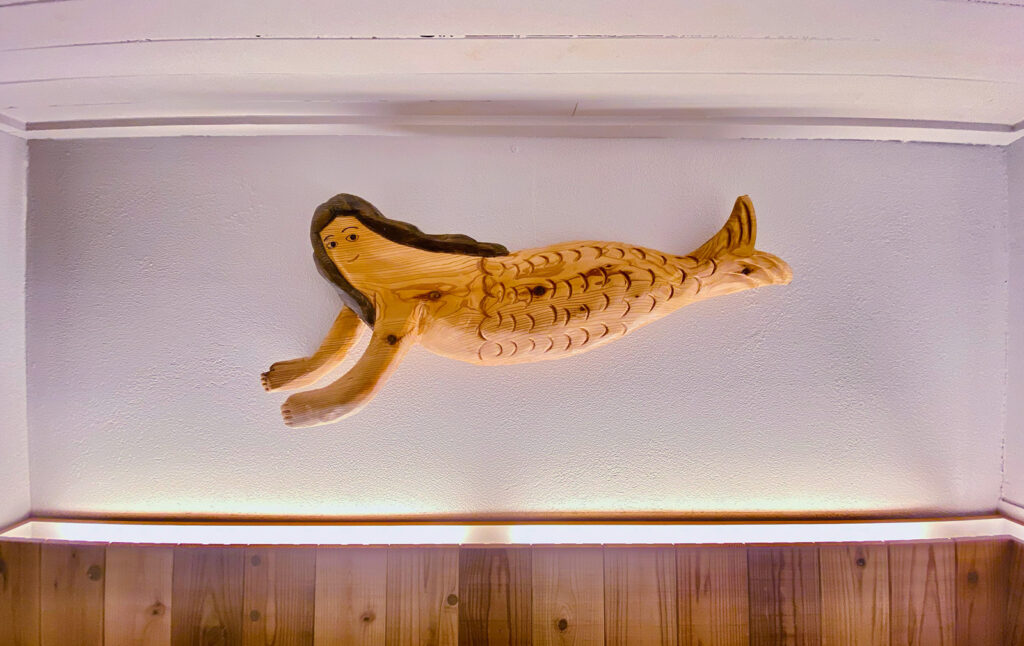 Mermaid Coffee Roasters Sapporo
1 Chome-12-12 Minami 3 Jonishi, Chuo Ward, Sapporo, Hokkaido 060-0063