When you think about food in Kobe Japan, the first thing that you should think about is steak. The words "Kobe beef" should elicit images of beautiful cuts of steak that melt in your mouth, with buttery, mouthwatering flavor. Although there are many different grades of Kobe beef, you'll only find A4 wagyu here at Tor Road Aoyama. Why not A5? Well, when I asked the chef, his reply was simple, A5 is too fatty for the taste they're looking for at Tor Road Aoyama. I agree to some degree. I remember having A5 wagyu before, and it's so delicate that I could cut it with the weight of the steak knife alone. So the A4 wagyu is matched to the rest of dining experience; the whole course is well thought out and balanced to match with one another here at Aoyama Steak House.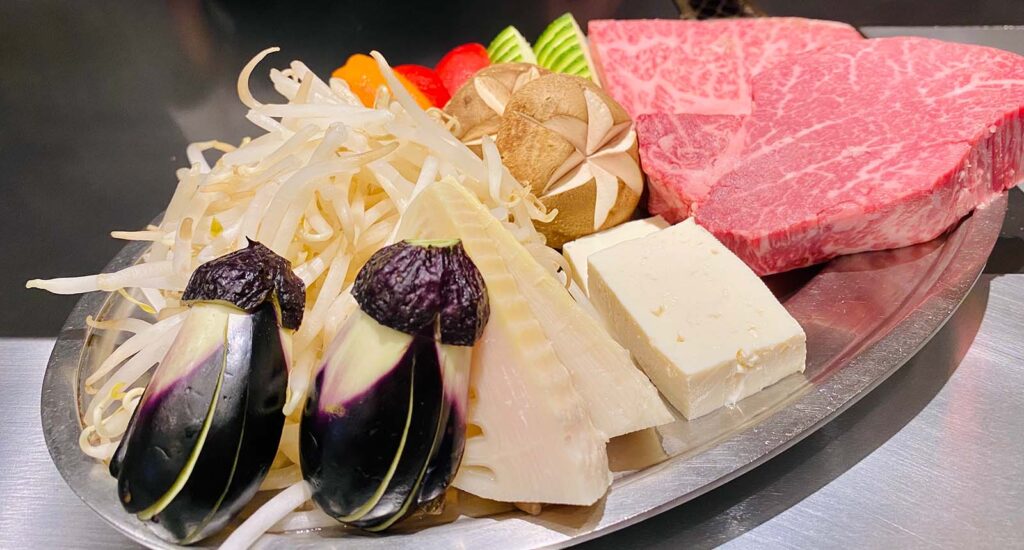 If you're unfamiliar with the beef grading system, Japanese cows must be 100% certified as a specific breed to have a grading of "A". After that, they can be ranked 3, 4, or 5 depending on the marbling in that specific cut of meat. How much fat, the distribution of the fat, and the overall quality determine the final ranking. True wagyu A3 is already a cut above (pun intended) than American Prime + rating. There's also the type of cut which can be categorized as "akami" and "shirofumi". Akami is generally the leaner, and redder cuts. Shimofumi is the heavily marbled cuts, that look "frosted" with fat. Shimofumi is what most people imagine when people imagine what Kobe beef will taste like. Unfortunately, a lot of restaurants and supermarkets throw around the words "wagyu beef" and "Kobe beef" more as marketing jargon, and aren't actually the real thing. Trust me, if you've ever had shimofumi wagyu beef, you'll know instantly that it's different from any other cut of steak you've tried.
So you've correctly decided to have Kobe beef in Kobe. Good. Although you can get Kobe beef all over Japan, and now even all over the world, there's something about having a dish right where it all started. So you can try cheap Kobe beef at some food stands in Chinatown (not recommended – it's a poor representation, as it's a low grade, that's indistinguishable from any other beef), or you can go to a pretentious steakhouse that looks like a dungeon, where you can barely see 3 feet in front of your face because it's so dark, and it's staffed by stiff people in suits who require you to wear a suit to eat in their establishment. Or you can have a wonderful experience at a family run restaurant with almost 60 years of history at Tor Road Steak Aoyama.
Tor Road Steak Aoyama is run by a small family. Like any good teppanyaki style steakhouse, the dry humor is part of the experience as the chef entertains you while he cooks. The ingredients and chef skills are exceptional. Seasonal vegetables are grilled and then your steak gets cut into bite sized pieces that are easy to eat with chopsticks. You are given some perfectly fried garlic chips, and ponzu sauce to eat with your vegetables and steak. Ponzu is a light vinegar based sauce that cuts through the full favored fat in the steak, but also compliments the vegetables well. They have not changed their ponzu recipe used for the dipping sauce since they opened, because regular customers tell them never to change a thing.
You're also given a choice between buttered grilled bread and rice. Choose the rice. They use some of the best rice in Japan, Koshihikari, and they've been getting it from the same supplier also. The bread on the hand is still great Japanese style "shokupan" but in my opinion, it was too buttery – there's already so much flavor in the steak, that it didn't need the extra butter. The french house wine was specifically selected to match the meal, and it's easy to drink, and does match perfectly. There were two desserts served at the end of the meal. A chocolate cake that was very plain, and a hard ice-milk cake that was pleasant and only lightly sweet. After such a rich meal, it was nice to have a lighter dessert. The choice of tea or coffee at the end was an easy one for me – green tea. Green tea in Kansai area is just better than you can get it anywhere else in Japan.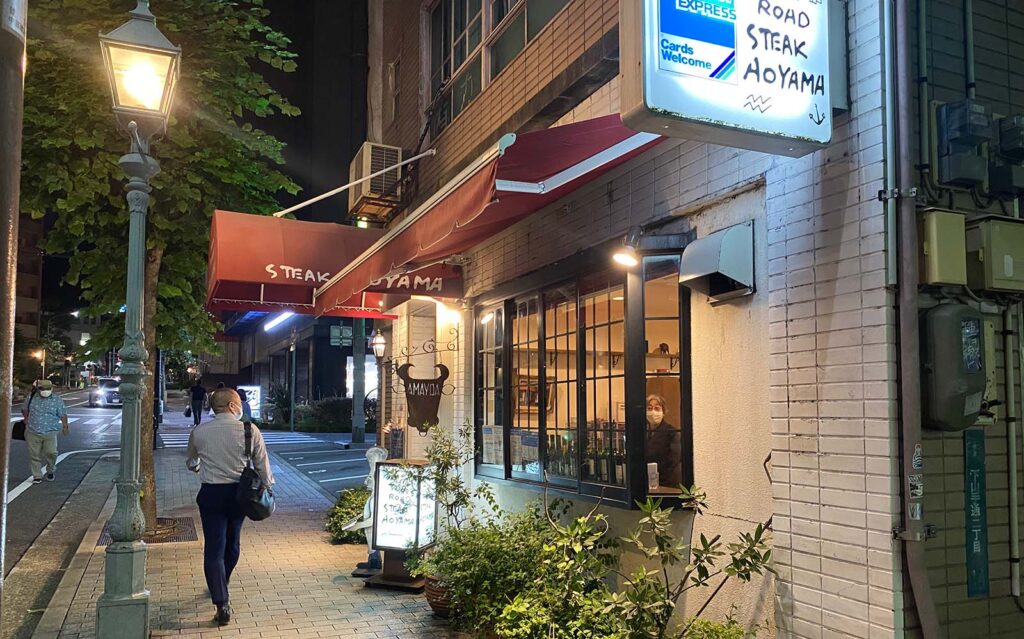 There's so much history in this restaurant, and you're treated like family when you visit. The exceptional food is already enough reason to visit, but to have the staff come and talk with you and share history of the restaurant was enough to win us over into making sure that this becomes a regular stop for us if we're ever in Kobe again. If you'd like to learn more about Tor Road Steak Aoyama, please visit their website. If you liked this article, please consider following me (@coffeeRyokou) on Instagram for more up-to-date information on my food adventures.
Contact Information for Tor Road Steak Aoyama
Japan, 〒650-0011 Hyogo, Kobe, Chuo Ward, Shimoyamatedori, 2 Chome−14−5 永和ビル