Shake Coffee is a small coffee company with a concept that I really vibe with. They are all about making great coffee and coffee-complimenting cocktails. They also are sharing space with Apiary Ice Creamery, a great small ice cream stand. Because I also make my own ice cream at home, I can really get behind these two businesses.
Located just a few minutes away from Rochor station on the Downtown line, access is easy. Shake Coffee and Apiary have their space inside Antler, a company that helps entrepreneurs and start-up companies. Because of this collaboration, there is an abundance of space to sit down and work. It seems that many people have embraced the nomad remote business lifestyle in Singapore, and this is an ideal location to sit down and get some work done with a nice cup of coffee and ice cream. Because the location is open to many people who come in and out of the space, things feel like they have been worn in a bit. Some might say comfortable, others might say something else.
Shake Coffee has many specialty 3rd wave coffees available, and the first I tried was their Mexico Finca Chanjul which was naturally processed. I asked for it as a pour-over, but they recommended that I try it in their signature "shake" style, shaken with ice in a cocktail shaker. I obliged, as I'm always happy to try whatever a competent barista recommends. I also opted to try some Caramelized Strawberry ice cream from Apiary Ice Cream, as I thought the tasting notes for the coffee would compliment the ice cream well.
The coffee came out looking like a nitro-infused dark ale served in a pint glass. Although the bouquet of the naturally processed Mexico coffee was slightly muted from the cold serving option, it still had a bright and fruity aroma that could not be hidden. The first sip reveals that the aeration from shaking over ice makes for a very smooth beverage, much like a nitro-infused coffee. The subtle apricot and strawberry notes were nice, and there was no discernable funk from the natural processing.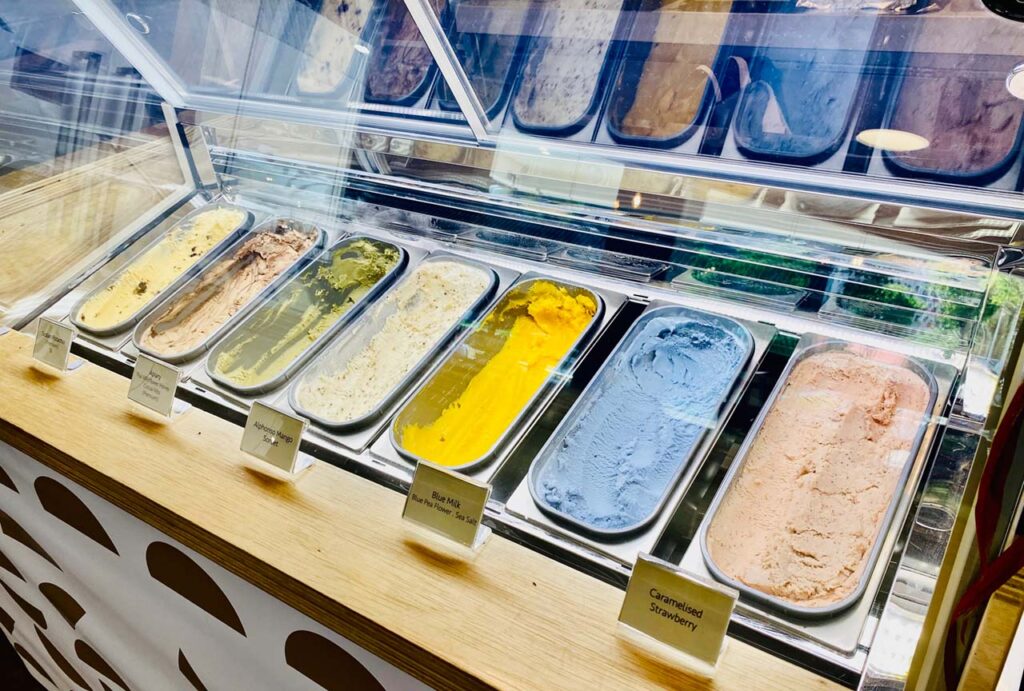 The strawberry notes in the coffee did in fact accent the flavors in the Caramelized Strawberry ice cream. The ice cream had nice consistency, and was not overly sticky or gummy, but had a nice mouthfeel. The rounded smoothness and sweetness of the ice cream matched wonderfully with fruity iced coffee.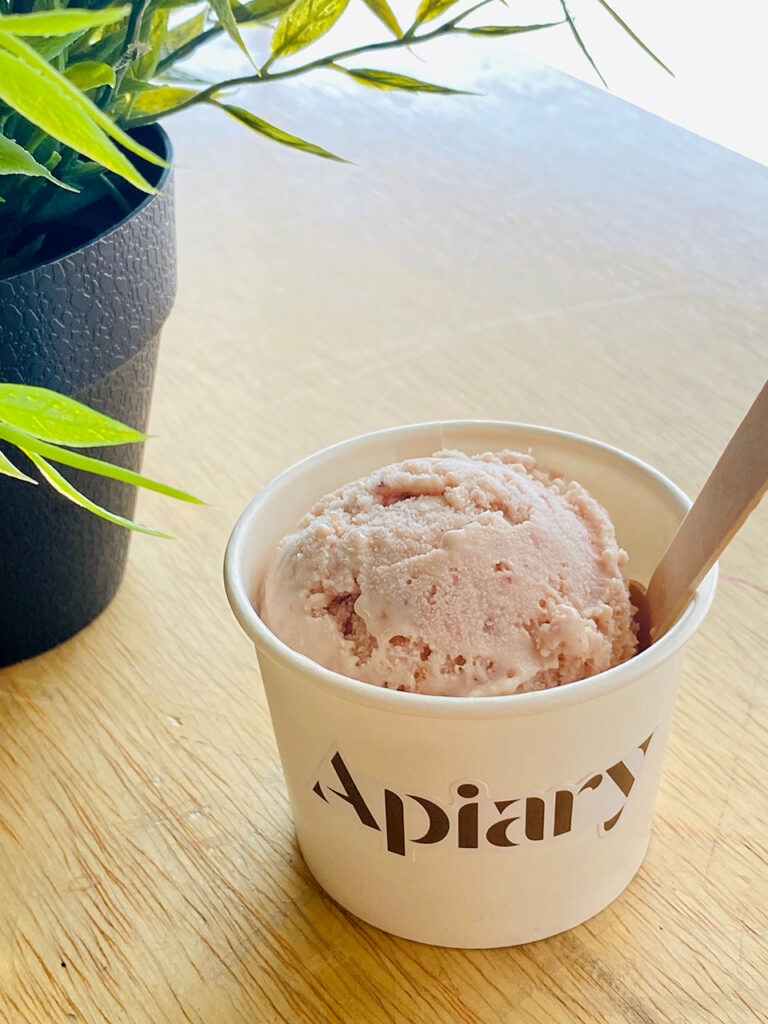 On a later trip, I tried some various other coffees recommended by the head barista and thought that the preparation of the coffee matched the various selected beans well. Shake Coffee doesn't roast coffee, but instead curates beans from various roasters to suit their needs. This gives you a good variety of flavors, while ensuring that they will be brewed well.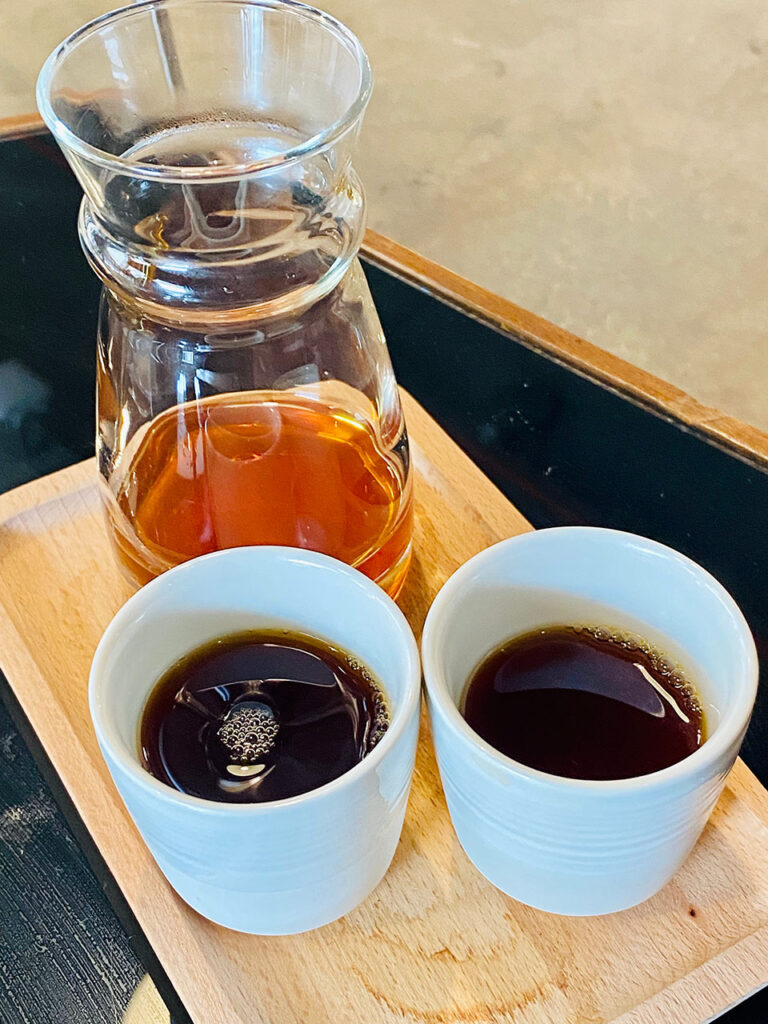 I also tried Blue Milk ice cream, and Baileys and Brownies ice cream. The Blue Milk ice cream is nice because of the beautiful blue color coming from Blue Pea Flower. The milk flavor shines through in this ice cream because although the Blue Pea Flower adds a subtle tea like flavor, the only other flavor modified comes from sea salt. These two ingredients combine to put the flavor of milk at the forefront of this ice cream, and it was great! The Baileys and Brownies had good flavor, but was not among my favorites, as I didn't particularly care for the texture of the somewhat muddy brownies and slightly sticky ice cream consistency in this flavor.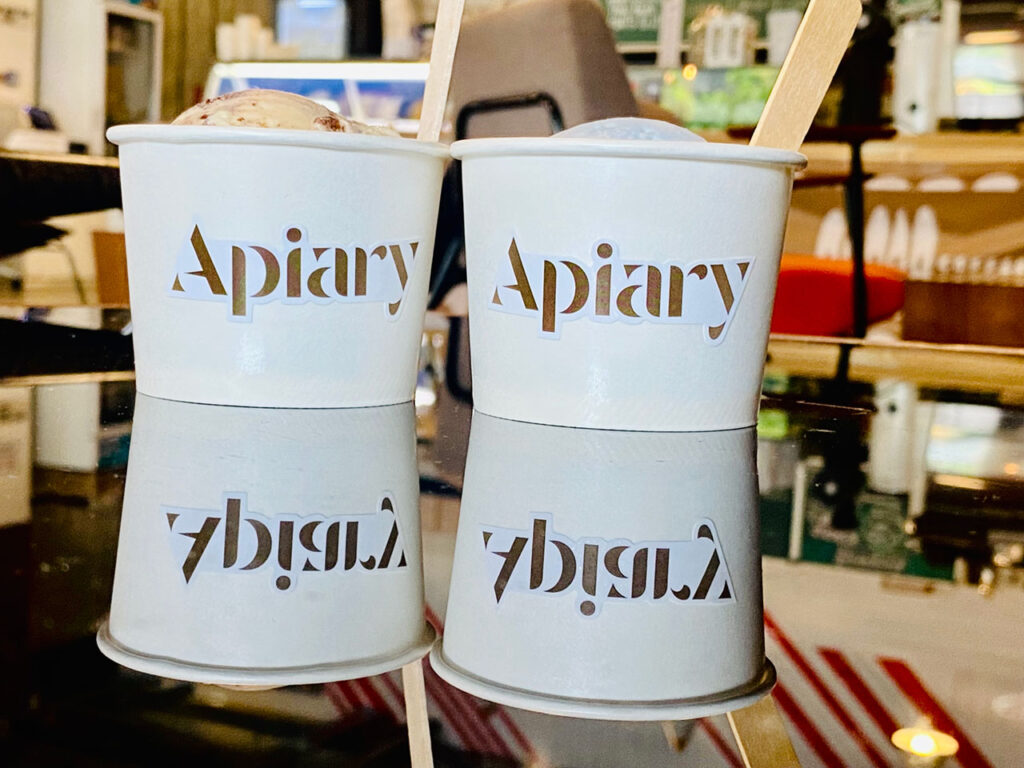 If you're looking for great coffee, ice cream, or a place to work while in Singapore, Shake Coffee and Apiary Ice Creamery should be one of the places on your short list. It's easy going atmosphere, and friendly but knowledgeable baristas make it a great place to try some new flavors that regularly rotate. If you'd like to learn more about Shake Coffee, please visit the Shake Coffee website, or follow them (@shakecoffeesg) on Instagram. If you like this article and want to keep up to date on my other taste travels, please follow me (@CoffeeRyokou) on Instagram.