This review is long overdue. I've been a patron of Little Goodies for a long time now, but I haven't written a review until now because recently, they've changed their menu, and more importantly, their concept. Previously, as per their namesake, they were basically a miniaturized version of Grab and Go Goodies. They served similar sandwiches to the main cafe, but simplified. This kind of made them a less desirable option compared to the main store. However, they realized this, and the whole concept of Little Goodies is now all its own. Now they serve sandwiches with recipes that are basically konbini sandwiches that have had their flavor notches turned up.
The sandwiches are their own recipes that work really well in a basic sandwich format. They have flavors you'd find at a konbini, but are much better: they use better ingredients and bread, and have great flavors. For example, a simple egg salad sandwich here is much more delicious than you could imagine at a konbini, and combine that with their extra value pricing, and you can't really beat it. They also have some interesting flavor combinations like cream cheese and shouga (ginger) that don't sound right, but make for a great picnic sandwich. They of course have many other flavors like fried aji, salmon and cream cheese, and ham katsu.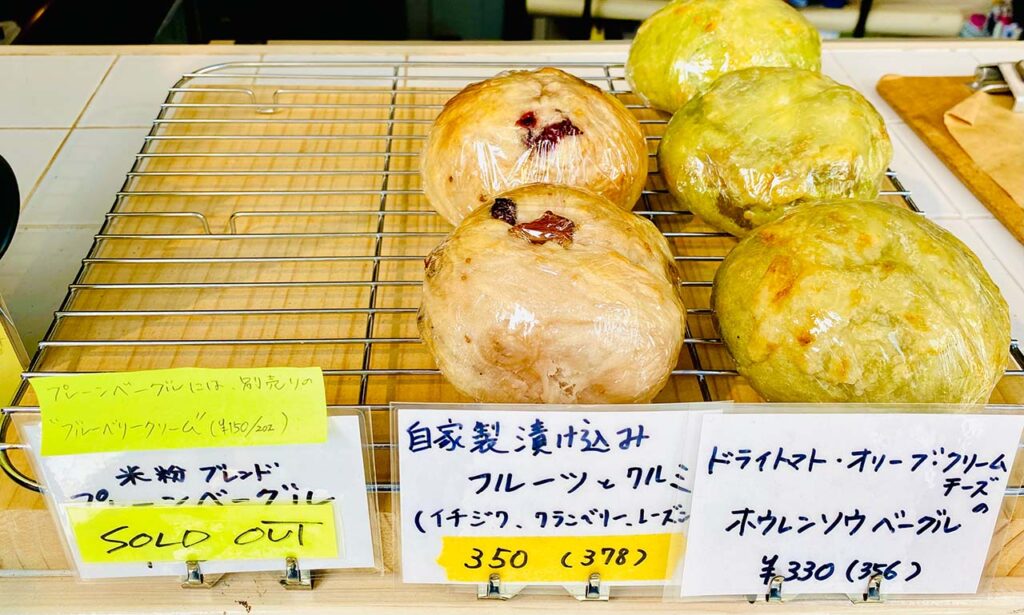 In addition to the sandwiches, they also have bagels and bagel sandwiches.They make bagels right at the shop every day, and you know it's as fresh as can be since they sell out quite early! They offer plain, a fruit and nut style bagel, and a savory style bagel every day, but again, they do sell out quickly, so go early if you're interested in their bagels. They also have some lower gluten rice flour bagels too if you're into that sort of thing, keep in mind that it's just low-gluten, not gluten-free because they use some regular flour also.
Like the main Grab and Go Goodies store, they also serve smoothies and acai bowls. These are the exact same recipe as the main store, so they're just as good! They offer fresh flavors like Mango Farm and Back to Hawaii that definitely have tropical flavors that are bright and refreshing.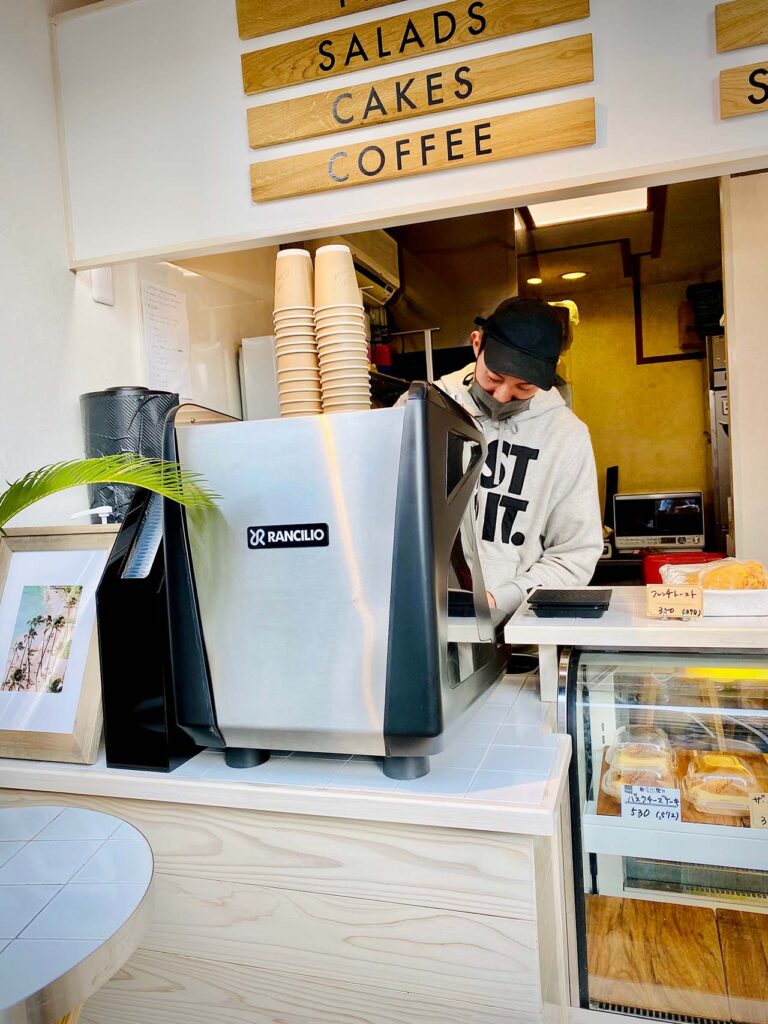 They also serve craft coffee from their Rancilio espresso machine. They use GumTree coffee beans and I've always liked the quality of their beans. (Be on the lookout for my GumTree review in the future!) Espresso here is classic in execution, but more mild than a very dark roast. The flavor comes out full, but not bitter. You can even ask them for some hipster drinks here like the Espresso Tonic, or even an aerocano (not on the menu).
Of course, I'd be remiss if I did not mention their very excellent basque cheesecake. It's kind of weird that a little shop in the middle of this tiny town has amazingly rich, but somehow not heavy, basque-style cheesecake. The exterior has nice caramelization that gives it a signature "crust" and adds flavors that help balance the richness and mild sweetness of the perfectly rare cheesecake.
After this thorough rework of Little Goodies concept and menu, I can fully say they are only little in name, and not in quality to their big brother store Grab and Go Goodies (read the Grab and Go Goodies review). This place is perfect to pick up some sandwiches and desserts on your way to a picnic or to take home with you at an excellent value. If you're in the Higashi-Mukojima (東向島) area, definitely check them out. You can learn more about them on the Little Goodies web site, or the Little Goodies Instagram feed. You can also follow me on Instagram (@coffeeRyokou) for more on my taste-filled journeys!