Look Up Coffee
Shimo-Kitazawa is a busy little town filled with shops, cafes, and restaurants. It's quite easy to get lost amidst the small streets filled with great eats and shopping. Find a coffee cafe is easy in Shimo-Kitazawa, but pick the wrong cafe, and you can find unfriendly service or mediocre coffee, and who has time for either when there are cafes with both good coffee and friendly service?! Look Up Coffee is the latter of the two. Look Up Coffee is easily one of the friendliest cafes that I've been to and they have good coffee also.
I've heard all the rumors of the notoriously famed Bear Pond Espresso in Shimo-Kitazawa, and I thought it was about time to make my visit. However, they had an unscheduled closure. No problem; I'll check out the many alternatives in Shimo-Kitazawa, and right around the corner is Look Up Coffee.
Walk up to this cafe on the side of a small hill, and you are greeted with a picturesque facade. The wondering and welcome path leads through a small lawn to the bright and airy cafe. The many windows and woods add a refreshing warmth to the common concrete and metal structures that many modern cafes have as their room construction. There is a long bench along with many counter seats where you can sit and enjoy your coffee. They also have Wifi and power (コンセント) and they don't mind if you open up your laptop to do some work while here. Easy listening music makes for a comfortable environment.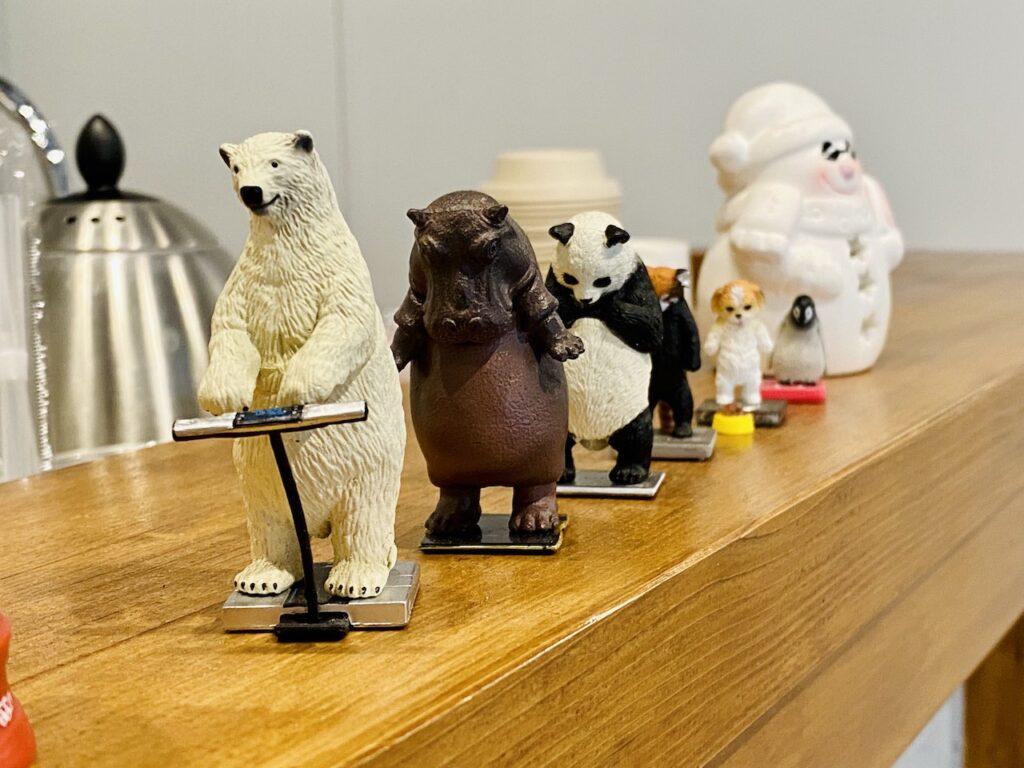 The friendly baristas smiled through their masks, and asked for my order. I ordered a drip-coffee and later a cafe latte. The coffee served on this trip was a Guatemala for the drip coffee, and a Venezuelan coffee for the espresso drinks. The drip coffee was prepared using one of those automated drip/pour-over machines that guarantees consistency. The body of the coffee was full, and the roast was a nice medium. There wasn't too many origin characteristics I could pick out from the coffee, but it was still enjoyable, and was not bitter or sour in the slightest. The latte was a good balance of coffee and milk, but favoring the milk side. The milk was silky and smooth as shown by the beautiful tulip the barista poured for me. She did mention to me that they use a double shot of espresso for the large size, and a single shot for the smaller regular size.
If you need a snack, they have some light snacks based around various flavors of toast. They also have some non-coffee based drinks, and alternate milk choices like soy, almond, or oat milk if that's your thing.
I really enjoyed this cafe and will likely be back when I'm in the area. If you'd like to take a break from the hustle and bustle of Shimo-Kitazawa, head over to Look Up Coffee; it's only a few minutes walk from the station.